Although often overlooked, wipers are some of the most important parts of a car. Essentially, they help users clear off any dirt/obstructions from windshields. This is crucial in helping you see the road clearly and keeping you safe. 
Even with that being said, it is important to note that not all wiper blades can get the job done. That is why this article will highlight some top windshield wipers for you. You will also get deep insight into each of them to simplify your selection process.
Parts of a Windshield Wiper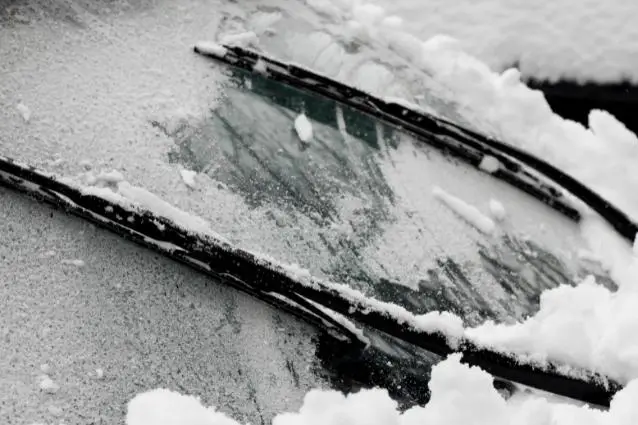 Before getting to the list, you need to grasp some key concepts, basically the parts of wipers. These parts include;
Blade – this is the rubber that clears items from the windshield.
Base – is the metal frame that holds the blade.
Arm – this is the part that connects the wiper motors with the base and blade in order to keep them moving and, in turn, clean the windshield.
Best Windshield Wipers
Now that you have a bit of cognizance about the world of wipers, here is the list of the best ones you can get in the market. The list has been subdivided into various groups to make your work easier.
Overall Best
PIAA 95055 Super Silicone

One of the key factors people consider when selecting wipers is performance. If you are one of these people, then the PIAA 95055 Super Silicone is definitely what you are looking for. The sturdy pair of blades can clear any obstructions from your screen. 
Coming in an open-frame design, the product is, however, tricky to install. Many users face difficulty choosing a suitable adapter, which is critical in hooking the wipers to the car. This then makes the whole process a bit challenging.
That aside, purchasing the pair also gets you a windshield treatment. The treatment effectively promotes water beading, making the overall experience even better. Put all of these factors together, and you have an exquisite set of wipers on your hands. Now you can see why it ended up as the top pick.
Pros
Robust body
High performance
Con
Complex installation process
Price: $ 22.94 (Amazon)
Runner Up
Bosch Icon Windshield Wipers

If you are going to curate or look into a list of the best wiper manufacturing companies, it is almost impossible to skip past Bosch. The firm has made a name for itself as a titan in the industry. This is mainly attributed to its massive ability to make top-of-the-line products.
An excellent example of such is this set of Bosch Icon wiper blades. The pair comes in rubber blades attached to a concealed bracket frame. The wipers feature ClearMax 365, making it crack-resistant, unlike many of its competitors. 
Featuring a double-lock connector, the blade is relatively easy to install on German luxury cars. The opposite is also true. With other vehicles, users often have trouble fitting them since an adapter is often required and it is usually not included. Even with that being said, the product will surely deliver when put in place. 
Pros
Crack-resistant
Effective
Con
It may require an adapter
Price: $29.42 (eBay)
Best Value
Michelin Stealth Ultra

Losing or damaging your car blades has to be a terrible experience for several reasons. Of course, people are not usually worried about removing the wipers, as that is quite simple. The expense of buying new ones and fitting them is what troubles many. Well, what if all of these problems could no longer exist? 
Yes, you heard that right! These are now issues of the past, thanks to Michelin's incredible set. With their Stealth Ultra wipers, you get an easy-to-install product at an affordable price. This helps you save money and makes the windshield wiper replacement task a walk in the park.
Furthermore, the product performs well and is appropriately constructed. One of the key features is the presence of numerous hinge points on its blade. These points help the wipers conform to the shape of any windshield. 
Pros
Sturdy build
Easy to install
Con
Price: $21.19 (Amazon)
For Heavy Rains
Rain X Latitude 2-in-1 Water Repellency Wiper Blades

The Texas-based firm is known for producing outstanding water-repelling coatings that make windshields more hydrophobic. That is why Rain X is a popular brand.
The same concept has been used in making the Latitude blades. In essence, the product is said to offer water-repelling features. It does so on top of removing unwanted objects on the windshield. This explains why it is said to be a top-notch 2-in-1 wiper blade.
If you are worried about the installation process, you shouldn't be. The device comes with a patented universal adapter. With it, users have an easy time fitting them in almost any car.
Pros
Effective Performance
Straightforward installation
Con
Price: $16.57 (Amazon)
During Winter
Anco 30-Series Wiper Blade

When it comes to clearing snow/ice off your shield, the Anco 30-Series Wiper is your go-to blade. It comes with a Duraklear rubber that helps prevent streaks after consistent use. The rubber also inhibits the accumulation of ice around the blade's hinges.
Moreover, the wipers are easy to install as the company sells them with a Kwik Connect system. This helps users set up the blades with ease.
The downside is that these windshield wipers have a short lifespan. Although they come with robust frames, they can only deal with regular wear and tear. However, you can extend their shelf-life by getting a windshield cover for snow. Doing so will reduce the strain on the blade on clearing snow after an overnight fall.
Pros
Highly effective
Easy to install
Con
Price: $9.23 (Amazon)
Conclusion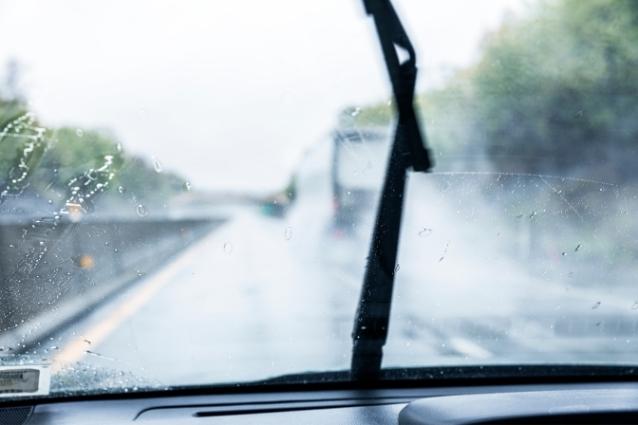 It is no secret that the market is filled with a plethora of wipers. This makes it difficult for many novice buyers to select the correct ones for their different needs. That is why it is necessary to go through the above list, as it serves as a guiding compass in your selection process. 
Also, check your wiper size before buying to avoid inconveniences. With all this in mind, you will have no problem choosing the perfect wiper.
This post contains affiliate links. If you use these links to buy something we may earn a commission. Thanks!