It's that time of year again when the forecast calls for snow, and you're not sure what to do with your car. Should you clear all the snow and ice off the windshield every morning yourself, or buy a windshield cover? And if you buy a windshield cover, which one should you get? In this blog post, we'll answer all those questions and more. Plus, we'll recommend some of the best windshield covers on the market. Keep reading to learn more!
We choose the 3 best windshield cover options for your needs: #1 – best quality – OxGord Windshield Snow Cover. #2 – best price – Subzero Heavy-Duty ArcticGuard. #3 – easiest fit – FrostGuard Plus Standard.
What is car windshield snow cover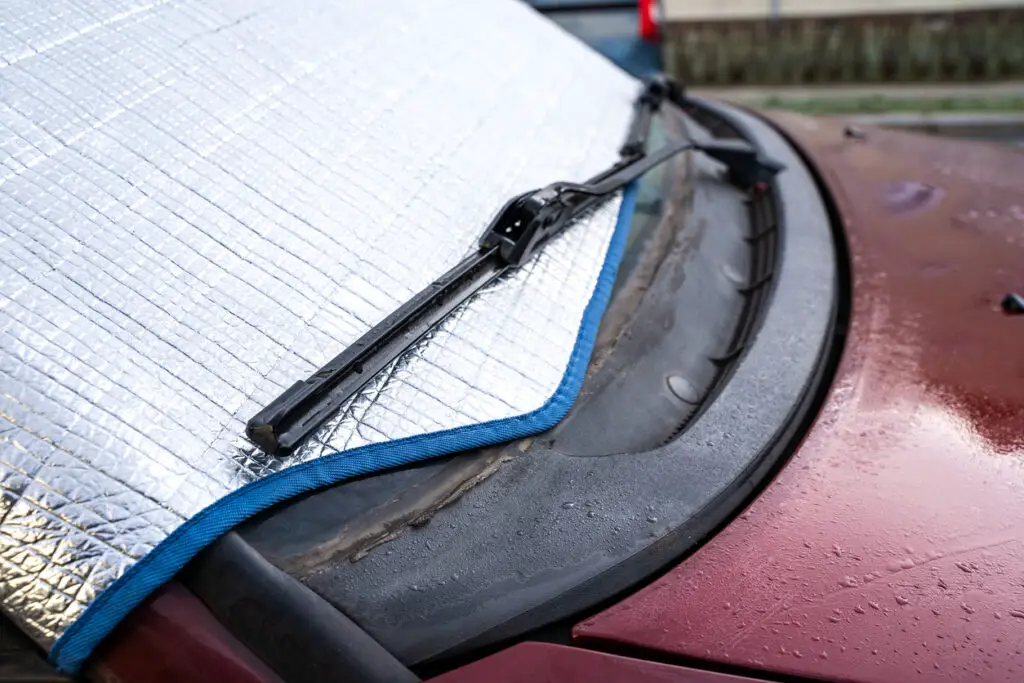 A car windshield snow cover is a piece of fabric or other material placed over a car's windshield to keep snow and ice from accumulating on the glass.
Many snow covers are made to fit snugly over the front windshield, and some even have side flaps extending down over the side windows. Snow covers are typically made from waterproof or water-resistant materials, which helps to keep the windshield clear even in heavy snowfalls.
In addition, some snow covers are equipped with straps or other fasteners that help to keep the cover in place in windy conditions.
Benefits of using windshield snow covers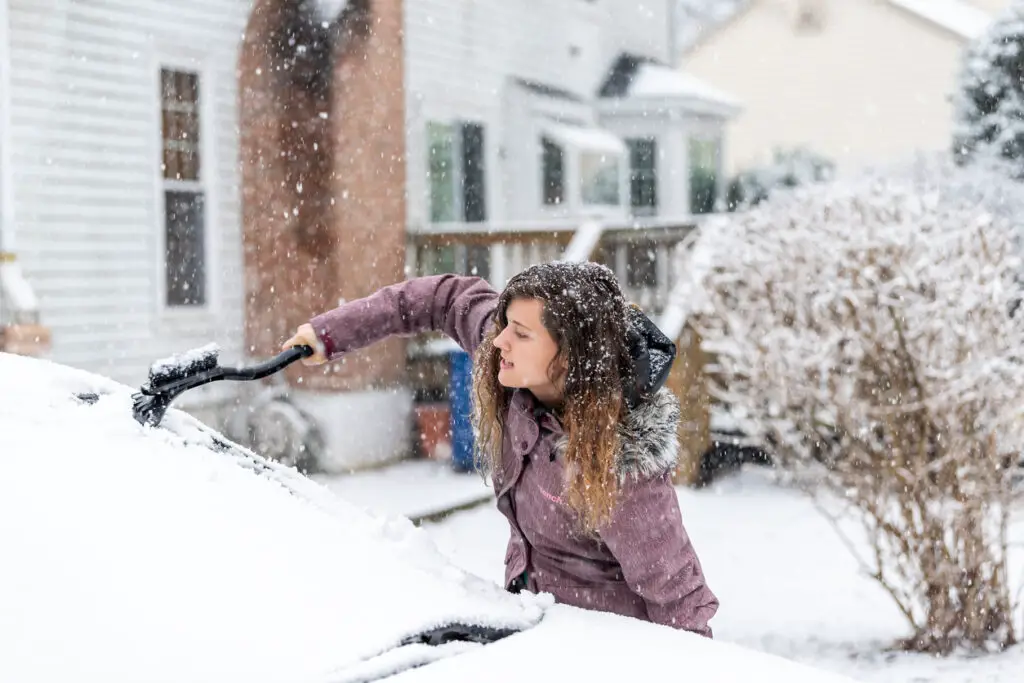 One of the most annoying things in the winter is having to scrape your windshield before you can start driving. It's always a race against the clock to see how quickly you can clear off the ice and snow before your fingers go numb.
However, a way to make this process much easier is by using a windshield snow cover. Windshield snow cover are designed to fit over your entire windshield, protecting it from the elements.
When you wake up in the morning, all you have to do is remove the cover, and you're ready to go. No more scraping or snow removal is required! In addition, windshield winter cover can also help to prevent your wipers from freezing to your windshield. And when spring comes around, simply fold up the cover into the storage bag until next winter.
As you can see, there are many benefits to using a windshield winter cover. So next time you're in store, be sure to pick one up!
From what materials are windshield snow covers made
Windshield snow and ice covers are made from various materials, depending on the intended use.
Polyester is the most common material used, as it is durable and lightweight.
Nylon is also popular for windshield snow covers, as it is strong and resists tearing.
Vinyl is another option for those looking for a durable material. However, it is not as lightweight as polyester or nylon.
PVC backing is also used in windshield covers.
Some covers even have two layers with an outer layer of aluminum foil to reflect the sun's uv rays and prevent the build-up of ice and snow.
Windshield snow cover manufacturers use straps or bungee cords and magnets to ensure a tight and secure fit. And don't worry, most of them have anti scratch magnetic fittings.
When choosing a winter windshield cover, be sure to consider the climate in which you will be using it. If you live in an area with harsh winters, make sure to choose a cover made from a heavy-duty material that can withstand the elements.
No matter what material is used, all windshield snow covers share one common goal: to keep your car's windshield clean and clear all winter long.
How to assure secure fit to your vehicle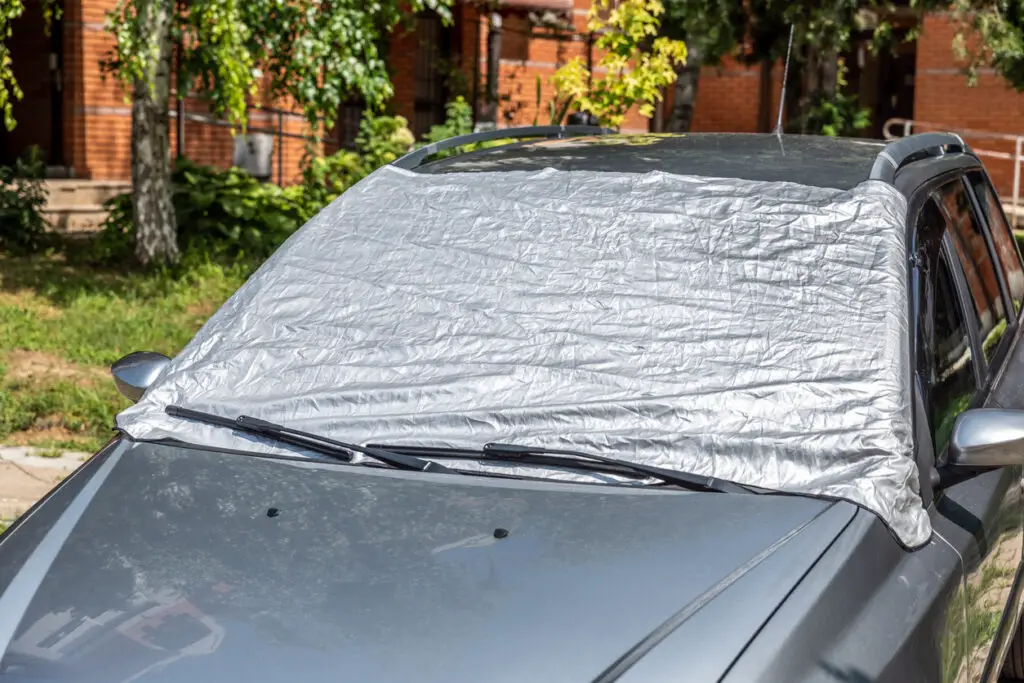 In the depths of winter, it can be a real hassle to scrape off your windshield before hitting the road. A winter windshield cover can save you time and effort, but it's important to ensure that the cover is properly secured to your vehicle. The last thing you want is the cover to blow away by the strong wind in the middle of a storm!
To ensure a tight fit of a windshield winter cover on a most cars, be sure that you use all fitting elements that you can find on it.
Start with covering your windshield with the right side of the cover, then use bungee cords or special mirror covers to attach it to the car's side mirrors.
As a next step, you should open the car front doors, flip the flaps on the windshield snow cover inside the cabin and close the car doors again. That will ensure that your cover won't be blown away on a windy day.
If you have a magnetic windshield cover, attach magnets to the car's hood, so your windshield wipers are also covered.
And that's it! Now your windshield cover is sitting tight and secure on your windshield.
Where to buy it?

There are a few different places you can buy winter windshield cover. One option is to go to a local department store like Target or Walmart. Another option is to purchase the cover online from a website such as Amazon.com. Finally, you can also ask your local auto parts store if they sell windshield snow covers.
Whichever option you choose, be sure to compare prices and reviews before making your purchase. By doing some research, you can be sure to find the best possible deal on a windshield snow cover.
We did our research and picked three windshield snow cover options, depending on your needs and budget:
Made of a tough 600D Oxford material, this cover is designed to withstand heavy snowfall. The soft PVC inner layer ensures that your windshield will remain free of frost and ice, even after the most severe storms.
And because it's 100% waterproof, you don't have to worry about any moisture seeping in and causing condensation. So whether you're dealing with a blizzard or just a light dusting, the OxGord snow cover will keep your windshield clean and clear.
Heavy-Duty Artic Guard Snow and Ice Windshield Cover is a large cover that fits all vehicles. It is easy to put on and take off and easy to store away.
With its heavy-duty construction and extreme weather protection, the Hopkins Subzero Heavy-Duty Artic Guard Snow and Ice Windshield Cover is the perfect choice for those who want the ultimate protection from the elements.
Frost Guard Plus attaches securely to your car with two panels, and it's made of durable material that will keep frost, ice, and snow off your windshield all winter long. Plus, it comes with a quick-dry storage pouch that makes it easy to store without soaking your backseat.
Conclusion
While the cold weather is still here, it's not too late to get a windshield snow cover for your car. And if you don't want to spend much money on one, there are some great options for affordable windshield snow covers. They are available in various materials and sizes, so you should be able to find one that fits your vehicle.
We hope this article has helped you learn more about windshield snow covers and how they can benefit you. Have you ever used a windshield snow cover? Let us know in the comments below!