Rear Windshield Replacement
If you're in need of rear windshield (or rear window) replacement services on your car, you can rely on our team of professionals at Car-Glass.ca. We use only OEM quality materials and modern tools to get the job done right, ensuring a perfect fit and long-lasting results. Contact us today to schedule an appointment!
What is Rear Windshield (Rear Window), and where it is located on car?
Rear windshield, also known as rear window, is a type of window in a car that is located at the back. It provide a good view of what's going on around your car and make it easier for you to see when reversing or parking.
Rear windshields are usually made of tempered glass, which makes them stronger and less likely to shatter upon impact. They can also be tinted to reduce glare and increase privacy.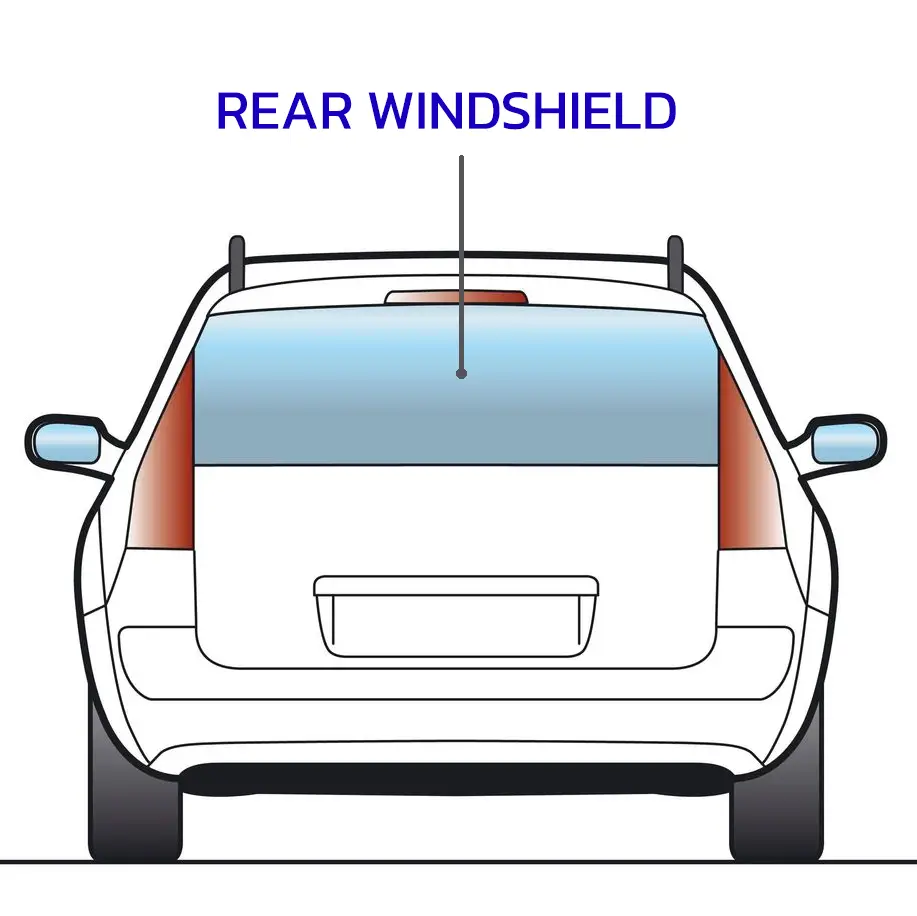 100% Satisfaction Guarantee
We know that auto glass replacement can be a stressful process, so we work hard to make sure that our customers are happy with the end result. Our technicians are highly trained and experienced, and we use only the highest quality windshields and materials.